Repainting Projects
Repainting a house takes a long of time. First of all, a you need to know what type of paint to use inside the house and on the outer walls of the house. Using the wrong type of paint may result in a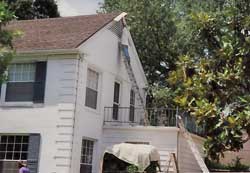 painting disaster and more money will have to be forked out to repair the damage. We assure that you get the right paint for the intended purpose...and in Houston having the right paint is more important than in many other areas of the country.
If you are painting the outside walls you need to have paint with anti-fungus or anti-mould properties. This will prevent the wall from being discoloured by fungus or mould, which really make the house looks awful. And,in Houston we have the damp conditios that proote fungus and mold.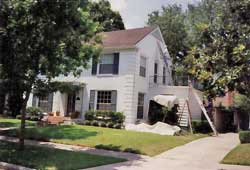 There are plenty types of paint to choose from and you can see samples of colors in paint catalogs. You may get them free at any hardware shop. Do you know that there are plenty shades of white? Sometimes, white paint may have a pink, lilac, apple green or even blue tinge to it. Some colours are glossy while others are not.
We help walk you through slecting the right color, quality and paint type to assure that the repaint job we do for you will last for years to come!
Contact us today to discuss your painting project...interior or exterior...we are the Picassos of house painting.